Emotional Freedom (EFT) Technique
"We are on the ground floor of a healing high rise."
– Gary Craig, Founder of EFT
Based on the ancient principles of acupuncture, Emotional Freedom/EFT is a simple tapping procedure that gently realigns the body's energy system, without the discomfort of needles. Unlike other energy healing methods, EFT incorporates an emotional element to the healing process, addressing unresolved emotional issues as a likely cause of physical disease, psychological dysfunction, and personal performance limits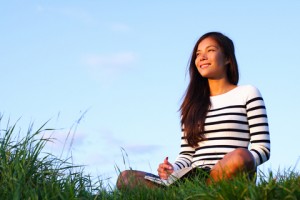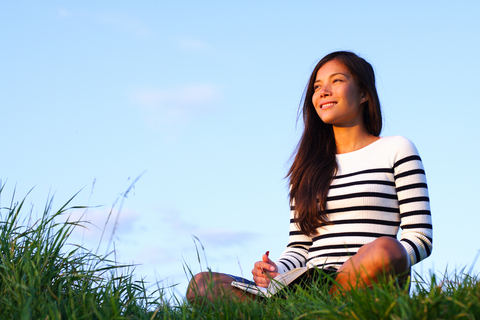 With Emotional Freedom Technique (EFT) as a tool, clients can move beyond significant areas of emotional and even physical pain. Many have found relief from discouragement and hopelessness, regaining a new perspective and experiencing relief from years of hurt. It is simple to use. The ability to use the "technical' skill can be learned in one counseling session or one workshop.  The "art" of EFT comes with practice and experience.
Jean has seen many positive changes taking place in her clients lives. Even when dealing with major issues with a high level of disturbance, the relief can go down to a much more manageable level in the session.
"It is truly a remarkable technique and the single most effective tool in my counseling tool box."
Believing that all truth is God's truth, Jean can bring a Christian approach for her Christian clients. No matter where a person is spiritually, she will work with them, respecting their beliefs and assist them in their healing journey.
Results From EFT
Out of more than 300 clients, here are just a few of our amazing results to date:
Woman with lifelong cat phobia is able to be in a room with 3 cats roaming around without "hair standing up on the back of my neck."
Person suffering panic attacks after experiencing a near fatal auto accident is able to drive to a big city in the rain without panic, just healthy caution
Person with debilitating grief after the loss of a loved one several years ago, is able to release the emotional pain and anger, not the memory, and move on without daily tears.
Several people felt relief from physical neck, back & arm pain after dealing with anger, bitterness and resentment over childhood trauma.
Foundation of EFT
We are Mind, Body and Spirit
It has long been affirmed that there is a wellness connection between the mind, body and spirit. EFT is based on ancient principles of acupuncture that gently realigns the body's energy system without the discomfort of needles. In fact, it has been described as being like "emotional acupuncture without needles".
EFT was introduced in 1955 by Gary Craig, a Stanford Engineering graduate in lifelong pursuit of personal well-being. "I have been intensely interested in personal improvement via psychology since the age of 13. That was when I recognized that the quality of my thoughts was mirrored in the quality of my life. Since then I have been self taught in the field, seeking only those procedures that, in my opinion, produced results. EFT is my latest finding, the core of which I learned from Dr. Roger Callahan. I also have a high regard for Neuro Linguistic Programming (NLP) in which I am a Certified Master Practitioner." Gary can be contacted at www.emofree.com
Emotional Freedom Technique Testimonials
"I have found that if I use EFT when I start to feel stress building, then I deal with the issue more rationally. It works at lowering my internal stress level, and my response is more balanced."
– Terri Morrison, Austin
"Last year I was so overwhelmed with depression that I was incapable of making productive decisions. I was constantly thinking "I hate my life." After learning EFT from Jean, a few days later I realized the feelings of despair and futility were lifting. I had more energy and wasn't crying all the time. My thinking had cleared up and my life began to stabilize. I continue to use EFT any time I feel emotional disturbance. It helps me move forward with hope."
– Holly Kent, Austin
"Some day the medical profession will wake up and realize that unresolved emotional issues are the main cause of 85% of all illnesses. When they do, EFT will be one of their primary healing tools…as it is for me."
– Eric Robins, MD
"EFT has been for me, the single most effective technique I've used in my 45 years of practice as a psychiatrist."
– Curtis Steele, MD